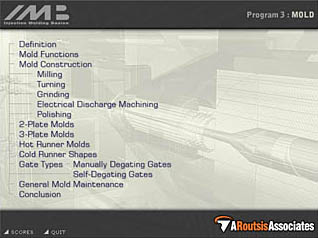 Course Format

Advantage™

Continuing Education Units (CEUs)

0.0

Training Time ?

61 to 122 minutes

Language(s)

English

Browsers Supported

IE Desktop

Required Plugins

MasteryNet Player

Closed Captioning

No

Lesson Interactions

69

Quiz Questions

51

Product ID

arbs03us

Interactive Producer

A. Routsis Associates

Original Content Producer

A. Routsis Associates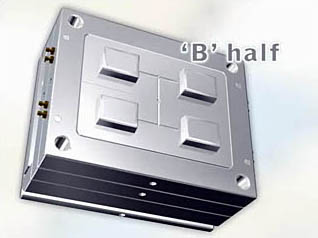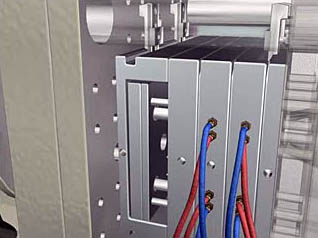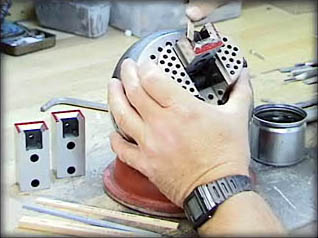 Overview
The last training in the series provides a general understanding of the injection mold. Specific content explains the specific functions that an injection mold must perform, introduces the various machining methods used to construct an injection mold, discusses the three mold configurations used in the industry, covers common runner shapes and gate types used in injection molds, and provides an overview of proper injection mold maintenance.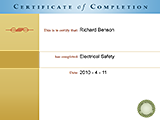 Rich multimedia presentation with interactions and quiz
Print certificate and wallet card
You have 60 days to complete the course
Audience
Anyone working or planning to work with injection molding within the plastics industry. While the basic injection molding series is ideal for new hires, it also serves as an excellent refresher course for anyone involved in plastics processing.
Topics
The course presents the following topical areas:
Definition
Mold Functions
Mold Construction
Milling
Turning
Grinding
Electrical Discharge Machining
Polishing
2-Plate Molds
3-Plate Molds
Hot Runner Molds
Cold Runner Shapes
Manually Degating Gates
Self-Degating Gates
General Mold Maintenance
Intended Learning Outcomes
Upon successful completion of this course you will be better prepared to:
Recognize that an injection mold consists of a series of metal plates.

Compare the meanings of the terms mold, tool, and die.
Define the 'parting line'.

Know that an injection mold is responsible for performing four major functions.

Explain how material passes through a sprue, a runner, and a gate before cavity.
Recall that hot runner systems do not produce the runner scrap.
Name the most widely used form of coolant.

Understand that molds are constructed using different materials.

Select materials that should be used to construct molds.
Define 'Machining'.
Explain that several different machining methods can be used to construct a tool.

Describe the different ways that milling machines are used.

Reference milling as a 'chip making' process.
Identify friction as the thing that direct contact produces
Agree that friction results in heat and stresses.
Explain that milling leaves grooves on the surface and requires polishing.

Understand which types of components are produced using lathes.

List forms a lathe can easily make.
Explain the outcome of turning.

Be aware that grinding is the most accurate machining method.

List types of grinders used with an injection mold.
Explain that conventional surface grinders use a high-speed rotating wheel.
Name the types of grinding wheels that can be used.

Understand how detail is applied to a workpiece without making direct contact.

Define 'Electrical Discharge Machining'.
List the two types of EDM machining.
Recall how a die sinker EDM works.
Name the machining element of a wire EDM.

Understand that polishing is used solely as a finishing operation.

Define 'polishing'.
List machines used for polishing.

Identify the pros and cons of using a 2-plate mold configuration.

Name the most widely used design.
Explain how 2-plate molds use a cold runner system to transfer material.
Recall that the core retainer plate houses the core detail.

Identify the additional components that are used in the 3-plate mold design.

Recall that a 3-plate mold does not contain a sprue puller.
Explain that 3-plate molds fill parts from the top using 'pinpoint' gates.
Agree that 3-plate molds are typically used for round and concentric parts.

Know that hot runner systems do not produce runners or sprues.

Recall that hot runners remain heated throughout the entire cycle
Discuss how common hot runners are insulated.

Be familiar with the five common cross sectional shapes of cold runner systems.

List the five common cross sectional shapes used for cold runner systems.

Know that manually degated gates require additional work to separate.

Explain that work is performed by an operator or through the use of auxiliary equipment.
List type of gates.

Describe how self-degating gates separate from the part.

List parts of a gate.
Describe the use of pin gates.

Be aware of the procedures taken to help avoid costly repairs and retooling.

Agree that molds are extremely valuable tools and must be properly cared for.
Recall that general mold maintenance can help avoid costly repairs and retooling.
All moving components should be checked for excessive wear