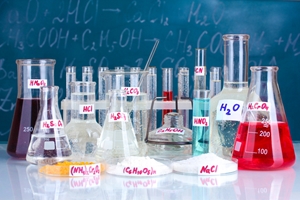 Protect Yourself with HazCom GHS Training
Employees who handle toxic materials must understand the risks involved. In fact, former U.S. Secretary of Labor Hilda Solis went so far as to declare exposure to hazardous chemicals "one of the most serious threats facing American workers today."
OSHA's Hazard Communication Standard, together with the Globally Harmonized System of Classification and Labeling of Chemicals (GHS), is designed to improve workplace safety by requiring employers adhere to certain common safety guidelines. The HazCom Standard ensures consistency in labeling, storing, cleaning and transporting potentially dangerous chemicals.
We offer array of online training courses to educate workers on HazCom and GHS policies. In addition to helping you comply with OSHA, these courses help you avoid potentially life-threatening accidents involving hazardous chemicals.
Course Listing by Topic:
Safety: Hazard Communication
Single play retail price is listed, contact us for employer pricing.