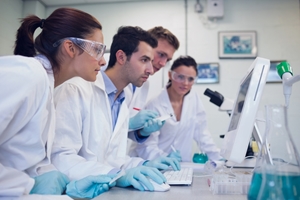 Keep Your Lab Accident Free with Laboratory Safety Training
Laboratories pose many potentially serious safety risks, making it crucial workers receive thorough, regular training. We offer a selection of online courses to help your team prevent accidents and prepare for emergencies.
Use this courses to teach lab workers how to address leaks and spills, respond in emergencies, conduct basic first aid, handle glassware, prevent chemical explosions or fires, store chemicals safely, wear and maintain appropriate PPE, use and maintain eye wash and safety shower stations, and work with lab hoods. Use training to increase productivity and efficiency, while creating a safer lab environment.
Course Listing by Topic:
Safety: Lab Safety
Single play retail price is listed, contact us for employer pricing.