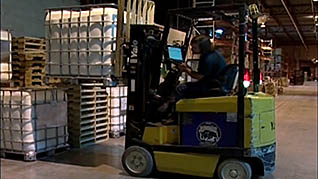 Stay Safe with Forklift Operator Training
Forklift accidents can cause serious injury to employees and expensive damage to company property. Before any of your employees operate a forklift, OSHA requires they complete the proper safety training.
Our cost-effective, efficient programs teach participants everything they need to know to stay safe while operating heavy machinery, including how to inspect a forklift, handle a load, refuel and recharge, drive safely and follow the "rules of the road." Create a safer workplace and comply with OSHA with these forklift operator training courses.