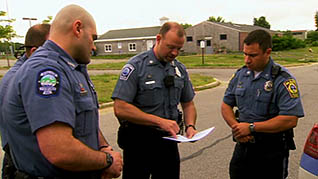 Prevent and Manage Security Issues at your Facility
Nowadays, no matter if you work in an office or factory, we hear of dangerous situations happening in the workplace. Those tasked with keeping a work facility secure need to be trained on how to recognize threats and react to them.
When part of your role is facility security, you may have to deal with fires, protecting hazardous materials, bomb threats, workplace violence, etc. Use these workplace security training courses to show you the proper steps to take to recognize threats, maintain a safe work environment, and respond to dangerous situations.
These courses offer safety training for a variety of industries and scenarios, ranging from an active shooter situation, to DOT HAZMAT security, to maritime security. Training yourself and employees on how to deal with a wide-range of security situations leads to a safer work environment for the entire team.
Course Listing by Topic:
Security: Facilities
Single play retail price is listed, contact us for employer pricing.