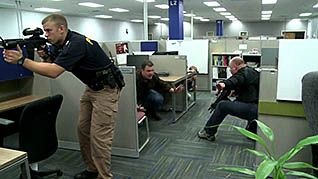 Recognize the warning signs to prevent workplace violence
OSHA states, nearly 2 million U.S. workers annually report being victims of workplace violence. Everyone wants to work in a safe environment, and workplace conflicts can be managed so they don't escalate into violent situations. These courses teach employees how to prevent workplace violence and resolve conflicts by creating a respectful work environment.
Use these training courses on violence in the workplace to help employees recognize warning signs for potential violent situations, and to prevent workplace aggression. There are courses for the needs of almost any workplace with course topics, including active shooter, violence prevention, creating a respectful workplace, anger management, and more!