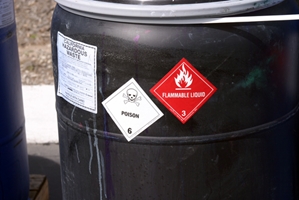 Stay Safe On-The-Job with HAZWOPER Safety Training
OSHA requires employees who may encounter hazardous materials to complete safety training. We offer a variety of inexpensive, easy-to-use online courses to help your team comply with the Hazardous Waste Operations and Emergency Response (HAZWOPER) Standard.
With these HAZWOPER courses employees can learn what constitutes a hazardous material, how to understand DOT label requirements, how to safely clean up a hazardous material, safe handling and transportation practices, how to use PPE, the differences between a physical and chemical hazard under guidelines set by OSHA, the EPA and DOT, and the toxic effects of hazardous materials. If your employees may encounter hazardous materials, including hazardous waste, invest in an online training course today.
Course Listing by Topic:
Safety: Hazardous Waste and Hazwoper
Single play retail price is listed, contact us for employer pricing.