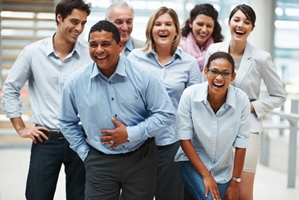 Promote Inclusion & Eliminate Disrespect with Diversity and Harassment Training
A diverse, tolerant and respectful workplace increases the happiness of individual workers, as well as the overall success of their company. All employees must commit to welcoming coworkers and customers regardless of gender, ethnicity, race, political and religious beliefs, sexual orientation, or cultural background. Provide regular employee diversity and tolerance training so everyone understands how to act in a respectful and appropriate manner.
Failure to proactively promote tolerance and inclusiveness can open the door to acts of harassment. This can have devastating implications, hurting morale, driving away employees and even subjecting a company to legal action. If your workplace has experienced harassing behavior, you should immediately require your team to undergo prevention and response training.
Use this wide array of courses to help employees create a respectful work environment where everyone feels welcome.
Course Listing by Topic:
Organizational Values: Diversity
Single play retail price is listed, contact us for employer pricing.