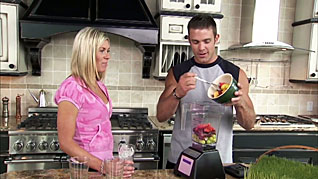 Promote health and wellness for a more productive team
Today, more and more of us face the challenge of balancing work and personal life. Plus, if we are continuously over-worked and stressed, it is easy to let our health fall by the wayside. Learn preventive measures you can take to avoid work-related illness in these Employee Health and Wellness courses.
Many believe over-exerting ourselves to ensure work is completed and everyone around us is happy is most important. Yet, doing this and not taking care of yourself can cause you to be more susceptible to illness and disease. No matter the workplace, whether it be an office or factory, worn out employees affect the success of themselves, their co-workers and their organization.
These courses cover topics, such as work life balance, cancer and heart disease prevention, the flu, nutrition, fitness, and dealing with stress. These health and wellness courses help guide you on the modifications you can make to prevent work-related illness.
Course Listing by Topic:
Organizational Values: Employee Health and Wellness
Single play retail price is listed, contact us for employer pricing.