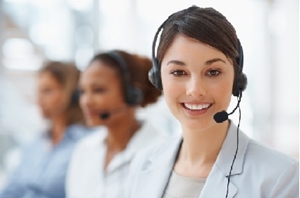 Communicate More Effectively with Customer Service Training
In today's digital age, customers share both negative and positive service experiences with thousands of other consumers on social media and business review sites. Videos and recordings of customer service interactions are even posted online, where they may live indefinitely. The stakes are high, so every customer-facing employee must have initial and ongoing customer service training to represent their company in a positive light.
The inexpensive, easy-to-use and effective online courses found here teach your employees how to effectively and politely communicate with customers, even if they are angry, difficult to understand or just plain rude. CSRs learn how to proactively address a customer's needs to promote a positive perception of your company.
Course Listing by Topic:
Occupational Skills: Customer Service
Single play retail price is listed, contact us for employer pricing.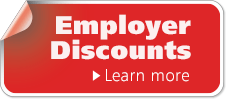 Title
Product ID
Single Play
Retail Price
A Positive Response To Customers In 1 Minute
lplnprtc_m_vod

Buy

$2.95
Abusive Customers
lplnacus_vod

Buy

$9.95
Abusive Customers In 1 Minute
lplnabcu_m_vod

Buy

$2.95
Acknowledge Customer Contact In 1 Minute
lplnacci_m_vod

Buy

$2.95
Adding Value In 1 Minute
lplnaval_m_vod

Buy

$2.95
Advanced Customer Service
lplnacse_vod

Buy

$9.95
Advanced Difficult Customer Techniques
lplnadcu_vod

Buy

$9.95
Answering The Telephone
lplnatel_vod

Buy

$9.95
Apologizing For Delays In 1 Minute
lplnadel_m_vod

Buy

$2.95
Applying Customer Service Skills Internally, Government Version
crmlacsg_vod

Buy

$24.95
Applying Customer Service Skills Internally, Healthcare Version
crmlacsh_vod

Buy

$24.95
Avoiding Escalations In 1 Minute
lplnaesc_m_vod

Buy

$2.95
Award Winning Social Media Interactions
lplnawsm_vod

Buy

$9.95
Award Winning Telephone Techniques Part 1
lplnawt1_vod

Buy

$9.95
Award Winning Telephone Techniques Part 2
lplnawt2_vod

Buy

$9.95
Bad News, Good News In 1 Minute
lplnbngn_m_vod

Buy

$2.95
Being World Class In Your Field
lplnbwci_vod

Buy

$9.95
Business Power Skills: Customer Service
tquebpsc_vod

Buy

$9.95
Call Evaluations In 1 Minute
lplnceva_m_vod

Buy

$2.95
Calming Upset Customers (Sorry, Glad, Sure) In 1 Minute
lplncucs_m_vod

Buy

$2.95
Collecting Debt In 1 Minute
lplncode_m_vod

Buy

$2.95
Complaint Handling
lplnchan_vod

Buy

$9.95
Contact Center: Beyond The Metrics
tjhcccbm_vod

Buy

$19.95
Contact Center: Speaking The Language
tjhcccsl_vod

Buy

$19.95
Coping Under Fire On The Front Line In 1 Minute
lplncuff_m_vod

Buy

$2.95
Customer Effort In 1 Minute
lplnceff_m_vod

Buy

$2.95
Customer Retention
lplncret_vod

Buy

$9.95
Customer Service
tjhccser1_vod

Buy

$19.95
Customer Service & Customer Focus: Handling Angry Customers
vado639i_act

Buy

$4.95
Customer Service & Customer Focus: Keeping Customer Informed
vado187i_act

Buy

$4.95
Customer Service & Customer Focus: Meeting Customer Needs
vado874i_act

Buy

$4.95
Customer Service & Customer Focus: Meeting Customer Needs as a Manager
vado345m_act

Buy

$4.95
Customer Service & Customer Focus: Prioritizing Customer Requests
vado902i_act

Buy

$4.95
Customer Service - Acknowledge Every Customer
at30csae_vod

Buy

$3.95
Customer Service - Act To Solve Problems
at30csat_vod

Buy

$3.95
Customer Service - Are You With Me?
at30csay_vod

Buy

$3.95
Customer Service - Cutting Corners
at30cscc_vod

Buy

$3.95
Customer Service - I'm Happy To Help, But...
vviscsih_vod

Buy

$3.95
Customer Service - I'm Right, You're Wrong
at30csir_vod

Buy

$3.95
Customer Service - I've Heard This All Before
vviscsi1_vod

Buy

$3.95
Customer Service - It's Not My Department
vviscsi0_vod

Buy

$3.95
Customer Service - It's Not My Problem
at30csin_vod

Buy

$3.95
Customer Service - It's Policy, There's Nothing I Can Do
vviscsip_vod

Buy

$3.95
Customer Service - Let Me Transfer You
vviscslm_vod

Buy

$3.95
Customer Service - Listen To Your Customers
at30cslt_vod

Buy

$3.95
Customer Service - Observe The Difference In Every Customer
at30csod_vod

Buy

$3.95
Customer Service - Service Delayed Is Service Denied
at30cssd_vod

Buy

$3.95
Customer Service - The Invisible Customer
at30csic_vod

Buy

$3.95
Customer Service and Sales: Working as a Team
crmlcssw_vod

Buy

$24.95
Customer Service Excellence
lplncsex_vod

Buy

$9.95
Customer Service Gone Viral
at30csgv_vod

Buy

$24.95
Customer Service in Government: Think Like the Customer
crmlcsig_vod

Buy

$19.95
Customer Service Recovery (HEARD) In 1 Minute
lplncsre_m_vod

Buy

$2.95
Customer Service Skills for Patient Satisfaction
crmlcssp_vod

Buy

$24.95
Customer Service Supervision - Don't Let Policy Detract From Service
vviscss0_vod

Buy

$3.95
Customer Service Supervision - Encourage Employee's To Find Solutions
vviscsse_vod

Buy

$3.95
Customer Service Supervision - How To Handle Mistakes
vviscssh_vod

Buy

$3.95
Customer Service Supervision - Quality Matters As Much As Quantity
vviscssq_vod

Buy

$3.95
Customer Service Supervision - Tell People What They're Doing Right
vviscsst_vod

Buy

$3.95
Customer Service Tip - C.A.R.P. In 1 Minute
lplncstc_m_vod

Buy

$2.95
Customer Service: Avoid Costly Mistakes
crmlacmi_vod

Buy

$24.95
Customer Service: Avoid Costly Mistakes (Supervisor Tips)
crmlacms_vod

Buy

$19.95
Customer Service: Communication
psplcsco_vod

Buy

$9.95
Customer Service: Difficult Customers
psplcsdc_vod

Buy

$9.95
Customer Service: How to Excel
psplcsht_vod

Buy

$9.95
Customer Service: Make It Easy!
at30csme_vod

Buy

$24.95
Customer Service: Reasons To Excel
psplcsrt_vod

Buy

$9.95
Customer Service: Skills Required
psplcssr_vod

Buy

$9.95
Customer Service: So Help Me, Employee Edition
vvisshme_vod

Buy

$24.95
Customer Service: So Help Me, Supervisor Edition
vvisshms_vod

Buy

$24.95
Customer Service: Understanding the Customer's View
crmlcsuc_vod

Buy

$19.95
Customer Service: You've Got Customers
vvisygcu_vod

Buy

$24.95
Customer Win Back Techniques
lplncwba_vod

Buy

$9.95
Dealing With A Silent Colleague Or Customer In 1 Minute
lplndwsc_m_vod

Buy

$2.95
Dealing With Know-It-All Customers In 1 Minute
lplndwkc_m_vod

Buy

$2.95
Dealing With Non-Stop Talking Customers In 1 Minute
lplndwnt_m_vod

Buy

$2.95
Dealing With Rude People In 1 Minute
lplndwrp_m_vod

Buy

$2.95
Defusing Anger (CALM) In 1 Minute
lplndaca_m_vod

Buy

$2.95
Defusing Angry Customers In 1 Minute
lplndacu_m_vod

Buy

$2.95
Difficult Customer Types
lplndcty_vod

Buy

$9.95
Emotional Clients And Colleagues
lplnecco_vod

Buy

$9.95
Employee Motivation: Leading And Motivating Call Center Teams
tqueemlc_vod

Buy

$9.95
ESOL - English As A 2nd Language In 1 Minute
lplnesol_m_vod

Buy

$2.95
First Contact Resolution
lplnfcre_vod

Buy

$9.95
Fix The Customer First
lplnfcfi_vod

Buy

$9.95
Funnel Questions In 1 Minute
lplnfque_m_vod

Buy

$2.95
Great Customer Service Tips In 1 Minute
lplngcst_m_vod

Buy

$2.95
Handling Difficult Customers (LAST) In 1 Minute
lplnhadc_m_vod

Buy

$2.95
Have Fun: Create A Positive Culture at Work
crmlhfcp_vod

Buy

$19.95
How To Say No Nicely To A Customer In 1 Minute
lplnhtsc_m_vod

Buy

$2.95
Identifying Customer Types
tjhcicty_vod

Buy

$19.95
Improving Customer Rapport
tqueicra_vod

Buy

$9.95
Indifference In 1 Minute
lplnindf_m_vod

Buy

$2.95
Keeping Your Customers Informed
lplnkyci_vod

Buy

$9.95
Know Your Business
lplnkybu_vod

Buy

$9.95
Live Chat Etiquette
lplnlcet_vod

Buy

$9.95
Live Chat Tips In 1 Minute
lplnlcti_m_vod

Buy

$2.95
Make Their Day In 1 Minute
lplnmtdi_m_vod

Buy

$2.95
Managing Customer Needs
lplnmcne_vod

Buy

$9.95
Managing Difficult Customers
lplnmdcu_vod

Buy

$9.95