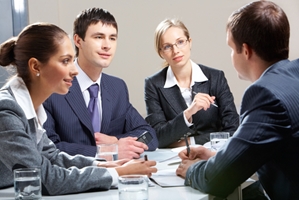 Harassment: Do your workers understand their rights as employees?
Ensure your workers understand their basic right to a conflict-free, respectful work environment, as well as their duty to make sure their actions enable the same for others.
Are your managers and employees aware of how to prevent harassment? Do they know the signs of an uncomfortable or unjust work environment?
Cultivate a safe, respectful environment by encouraging employees to speak up, ensure everyone understands the signs of harassment, and don't allow workplace discrimination and harassment to continue if it begins. These courses cover a range of topics to teach employees to take responsibility for personal actions and prevent harassment at work.
Course Listing by Topic:
Conflict: Harassment & Employee Rights
Single play retail price is listed, contact us for employer pricing.